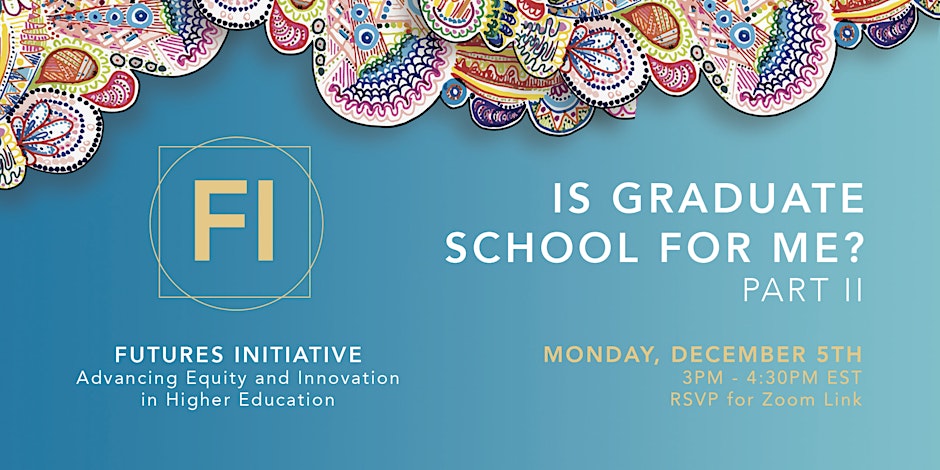 Today, Monday, December 5th from 3-4:30 pm, The Futures Initiative at the CUNY Graduate Center is virtually hosting Part II of the University Worth Fighting For series "Is Graduate School For Me?"
The event is designed for students actively applying for graduate school. However, they urge undergrads who may be considering grad school or those looking for more information to attend. 
Students, please consider attending! Faculty and staff, please share this information with students! Everyone attending will have an opportunity to speak directly with current CUNY graduate students and professors.   
RSVP for Zoom Link: bit.ly/UWFF1205