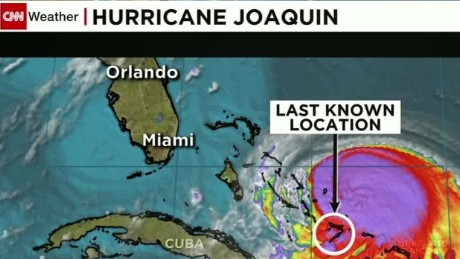 Its been almost 3 years since Hurricane Sandy hit. 3 years since many lost their homes, power, and many other valuable items. Ever since Sandy, we've all been hoping and praying that NY is never hit with such an event ever again.
Now say hello to Hurricane Joaquin! The hurricane that's being called the new Sandy. Touching down in the Bahamas this past week, it left a huge devastation in its path. It was so big, that the forecast feared that it would hit NY next.
Well you New Yorkers can rest easy…for now at least. Anyone dreading a repeat of Hurricane Sandy can breathe a little easier, since Joaquin is now expected to spin away from the East Coast.
The storm, which weakened to a Category 3 hurricane Friday night, is likely to turn out to sea after hammering the Bahamas, according to the National Hurricane Center.
Even our mayor made a statement. ""We're going to wait, obviously, for a while to be able to see more information, but at this moment the news is good," De Blasio said.
But while the news may look good for now, I don't think we should take any chances. Stock up, remain indoors, and border up. I for one won't relax until I know this storm has officially passed.