3d dimensional grid drawing
Better understanding of perspective

This is a radiator. It was manufactured by Stratton & Seymour and Stratton & Seymour. It is dated mid-19th century and we acquired it in 1918. Its medium is cast iron. It is a part of the Product Design and Decorative Artsdepartment.
This cast-iron radiator demonstrates both the nineteenth-century taste for classical revival styles and the period's technological advances. The draped central figure, architectural form, and other decorative elements reference ancient Greece. In the new American nation, classical revival styles were widely popular and could be found in a huge range of design types, from architecture to tableware, ennobling utilitarian items with romantic ideals of democracy and cosmopolitanism. The decoration on this radiator, or "dumb stove," follows this fashion on what was then a modern appliance. At the time, some Americans began to replace their wood-burning fireplaces with iron stoves as a central heat source. Just as the hearth before it, the stove would have been a focal point of an elegantly decorated space. The "dumb stove," which did not have a place to burn coals itself, was usually found on the second floor; a stove pipe connected it to a first-floor working stove that emitted heat. This specific example was previously installed in a mansion owned by Eugene Keteltas, a member of an established New York family, on the corner of then–fashionable and wealthy lower Second Avenue and St. Mark's Place.
This object was featured in our Object of the Day series in a post titled The Warmth of the Hostess Coming From the Radiator.
This object was donated by Edith Wetmore. It is credited Gift of Edith Wetmore.
the reason I find this item from the exhibit so fascinating is because never in my mind would I think people from the past would gain heat in style. The radiator itself is unique and marvelous and a type of goddess look to it, and the eagle embedded on the top really gives it an intimidating feel to the whole radiator.
other items I enjoyed looking at the museum

Josef Albers was a German-born American artist and educator whose work, both in Europe and in the United States, formed the basis of some of the most influential and far-reaching art education programs of the twentieth century.He was known to meticulously list the specific manufacturer's colors and varnishes he used on the back of his works, as if the colors were catalogued components of an optical experiment. His work represents a transition between traditional European art and the new American art.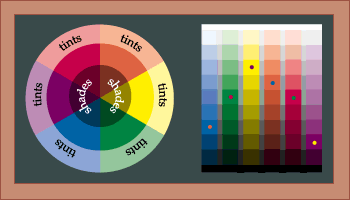 These images show layering and transparency because of the way the artist coordinate there depiction of their art. The layering and transparency go together very well because of the harmony and rythm.
http://www.akqa.com
AKQA is an agency that works to bring innovation throughout their projects and push technology as well as strategy to help their clients achieve success. Their approach has consistently proven to be effective by their recent win as Digital Agency of The Year 2011 by Adweek and Campaign.
http://www.b-reel.com/digital
B-Reel touts themselves as being "a hybrid production company, specialized in the field of advanced digital production for web, mobile, physical installations and other media." Their ability to create inventive pieces of digital content has set the bar for what's capable on the web. From Chrome Experiments to ground breaking interactive music videos, B-Reel has proven to be one of the most inventive digital production companies in the business.
http://www.stinkdigital.com/
The studio was founded in 2001 with the belief that blending art and technology would yield the most meaningful and enduring interactive experiences. Since day one we have embraced this formula and baked it into their culture.