JR is a French Photographer who expressed a deeper meaning of public art with his unique projects that captures people around the world in their natural environment. Besides taking photographs, JR uses murals, archival materials, dioramas, and creates videos and street art. JR's work is different because of the way he builds relationships with the people he takes photos of and the communites he collaborates with. The individual portraits that he captures from these varieties of people is so natural and beautiful to look at. JR takes these photo, enlarges them, and sometimes illegally pastes them in the most unthinkable public areas and structures.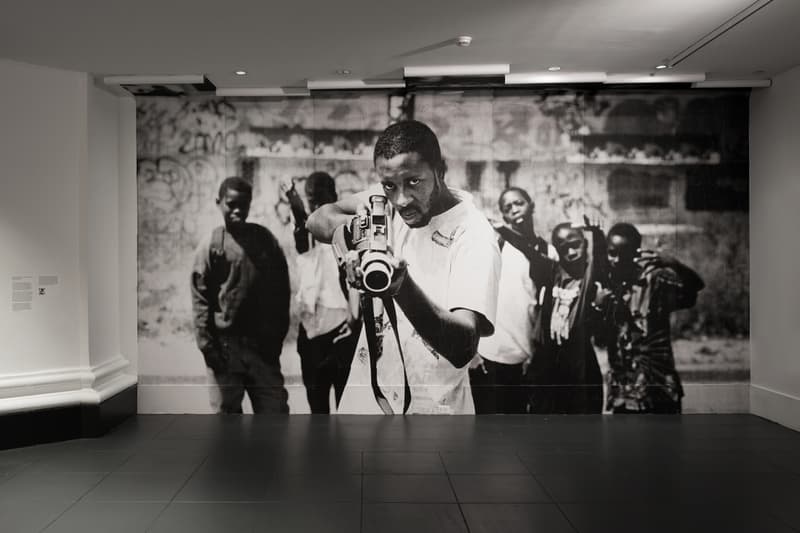 When entering the JR: Chronicles exhibition, my first thought was that it was neatly organized and thoroughly planned out. The portrait shown above which is named Portrait of a Generation was the first image I saw and it caught my eye because of how huge it was. I believe the bigger the photo, the more impact it has on the viewers. The message that I got out of this image was, with a gun you can get one human being but with a camera, you can get millions. The true meaning behind this photo featured young people who invaded the streets of Paris during the 2005 riots over the deaths of two teenage immigrants.
The project that touched me the most and slightly brought tears to my eyes was his Women Are Heroes project. This project celebrates the women and honor their contributions to their communities. He created a series and the video that I watched was the one in Cambodia. This film was very hard for me to watch entirely because watching the main women in the video made me think about my mom who is also Cambodian. I was able to connect with her and feel her pain while she told her story about living in poverty. The women worked long hours picking up garbage just to provide for her family. She reminded me of my mother who works hard for my sisters and I. JR definitely captured a transparent perspective in this project and it was very well put together.