Location- W 27th and 10th Ave
Hotel Mission Statement-  Our hotel is catered to being a replication of a 1920's Hotel that was supposed to be ran, but it got canceled earlier in the production process. We aim to revive the idea, and give guests a well rounded experience of a almost theatrical- like stay where the customers will believe we are a blast from the past.
Three Key Physical Features-
 Every hotel room, and every desk will be equipped with a candle stick 1920's telephone
Postage Paid Key Fobs. It will have a plastic key tag with the room number, and persons name on the tag. Attached is the room key to their personal room. The keys will also have a Cubbie, at the front desk that the front desk agent will have access to when receiving and or giving keys to guest.
Every hotel room will be equipped with a typewriter for the guest to use if needed per say, it will cost 50 cents per sheet of paper.
Three Key Services-
Our ability to recreate a 1920's feel will allow guests to relive the classic hotel environment. Which no other hotel can provide this particular service, our hotel will uniquely allow an insight a classic 1920's hotel, and try to bring our services as close to the real thing as we can.
Our closeness to a famous play called sleep no more which has been booming since it entered New York, has created a partnership with us, that we are given a 25% discount to their plays, and are allowed drinks also 25% off at their bar called Gallow Green.
We have a fully functional rooftop restaurant which guests can view the high line from the rooftop and in conjunction to the restaurant is the bar that is open until 4AM, seven days a week. The restaurant will also feature a jazz band that performs every night.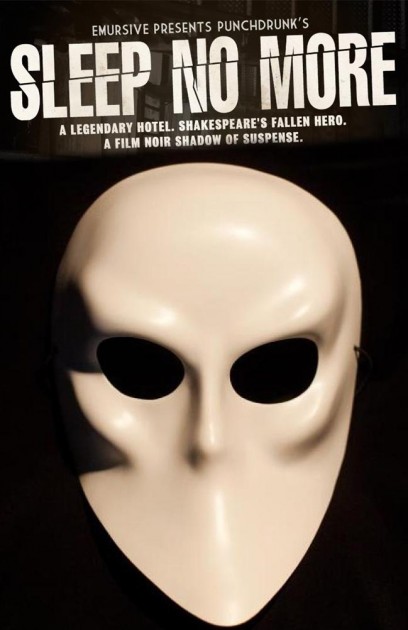 Staffing-
At the McKenway Hotel, we're focused on giving the guest a well rounded almost theatrical like experience. The employees are encouraged to act elegant and fancy to fit into the 1920's vibe. However the staff has to be able to all of the guests questions and help the guest within respectable range. To reward our employee and help encourage these behaviors, we will have a retrospect system survey system. On the last day that a guest is suppose to check out, the house keepers given a note via notebooks and in the notebook will be the rooms marked, and they will slide slide a survey card underneath the door. This card was encourage guests to leave their rating, comments, concerns, etc. They're also free to write down employee names, if they felt that the employee went above and beyond for them.
The reviews will be tracked, and reflected upon the team. If the reviews are good, each person will collectively receive a free meal at the rooftop restaurant, fully paid, and free tickets to see Punchdrunk's Sleep No More. If the guest  chooses to not fill out the survey, upon checking out at front desk, the front desk agent will question their guest upon their stay. The front desk agent will also ask are there any people in particular that made your experience more remember able. The front desk agent will write that down, and keep track of it, so they can pass it along to managers, and rewards can be distributed to employees.
Of course our hotel is a 1920's theme, but behind the scenes, beyond that technology is far advanced and the the centaur is a living and breathing technique ( robot and human). We will try to incorporate technology as we can, but a bare minimum. For examples, phone calls will be pre-recorded, and any questions guest have, will be answered via robot, but if they really need to speak to a person, we can connect them to someone. Reservations however will be handwritten in a book, that'll recycle every 6 months, but be archived within the hotel. So it'll be a perfect balance of robot and human. It's intentionally done that way, because technology is hard to deny, but we'd like to keep our 1920's feel as much as we can.
Staff are selected by primarily applying.  However we do select interns to work here and gain a well rounded experience within our establishment. We primarily focus on people who are located within in the city to work here, so the ratio of picking people from in the state to out of the state is 70:30. We like having people traveling distance, so it makes it much easier for our staff to commute, and if we need them, it'll be easier to call them in, if needed to.
Ethical Self Evaluation-
We take pride on hiring a full diverse group of individuals.  As long as they can  fulfill the job requirements to the best of their abilities. Our search array doesn't set any allocations. We are always to take in people with warm hands, and welcome them to our family.
Marketing Persona-  Our target is primarily people who are fascinated with the elegancy of the roaring 20's.  However, we don't settle just there, we welcome tourists, businessmen, families. We have a main focus, but we don't settle there.
Marketing Editorial Calendar-
Post 1- December 1,  2018
This will be a post about the opening of our hotel coming up in January of the new year, and inviting anyone to apply, and if they are interested they can attend the meeting December 7th at 4PM in the hotels main hall.
Post 2- December 9th, 2018
This will be a post after the hotel has finished hiring, and will let people know reservations will open next week, and it welcomes anyone to book,
Post 3- December 16th, 2018
This will let everyone know reservations has officially been opened, and the hotel will open at January 1st,  2019. It will also offer a promotion that if you book your reservations now, you'll get 25% off Punchdrunks play Sleep No More.
Post 4- December 20th, 2018
This post will invite guests for a New Years Ball, December 31st at 7PM to celebrate the grand opening of the McKenway Hotel, and to also bring in the New Year of 2019.
Post 5- January 1st, 2019
This post will announce the grand opening of The McKenway Hotel, and thanking everyone for being with them at the party last night, and inviting anyone to allow booking for their hotel.
Hashtags-
Stafftags
#BringBackThe20's
#Roaring20's
#McKenwayHotel
#GrandOpening
#EleganceIsKey
#Chelsea
#BestHotel
#MakeThe20'sGreatAgain
 #OnlyHotelWith20'sVibe
Influencer Tags
#McKenwayKnowsDeWay
#5StarHotel
#MetropolitanArea
#ExperienceThe20's
 #Relivethe20's
#BestHotelInChelsea
#AnyonesWelcome
#StayWithUs
#WelcomeToMcKenway
Signature Food
Baked Ham
A classic dish of the 1920's it's baked ham, soaked in brine overnight, rolled in rum the next day, and rolled in breadcrumbs and baked. This dish will be flavorful, juicy, and will give you an insight into what the 1920's food was like.
Service Recovery-
The idea that an employee can start and finish a problem is empowering, and causes situations not to escalate as much as it should. Employees are given a cash limit, that is upped by their current position. If they are regular hotel agents, they are given $300, the highest position is given is given $800. They are allied to spend it on anything within respectable limits of the  hotel, and are it's towards helping the guest. The amount of cash spent will be logged into a guest relations book, and will be kept a tracked of.  Managers will hold pre shift meetings, as well as a family meal with the staff to discuss current situations, plans for today's shift, and anything else going forward, so everyone is on the same page, and nothing can is miscommunicated.