For this assignment use the category "final" and please complete this by the start of Week 13. Please tweet out a link to your concept as well.
Name of Hotel: A well-crafted name that reflects the hotel's mission; e.g., not "Harry's Hotel."
Hotel Mission Statement: A two-to-three sentence mission statement.
Three Key Physical Features: Three key elements of the hotel's servicescape. At least two of these three elements should be designed with social sharing in mind.
Three Key Services: Three key services offered within the hotel that differentiates it from other hotel properties.
Staffing: Detail a reward, a tool, and a selection process used to empower and motivate staff through an effective Service Delivery System (Heskett, 1994).
Ethical Self-evaluation: One or two paragraphs of self-evaluation which details how this concept and its service delivery system offers ethical treatment that meets and exceeds that required by the Americans with Disabilities Act (ADA). Include how this concept and its service delivery system, with respect to all individuals, creates a workplace free of gender-biased pay, promotion, or hiring as well as a workplace free from discrimination based on gender identity.
Marketing Persona: A pseudo-biography of the primary persona the hotel is aimed at. This persona must be gender-neutral and free from any implied bias in regards to sexual orientation or identity.
Marketing Editorial Calendar: An editorial calendar for five (5) blog posts to be published over a six-week period starting two (2) weeks prior to the opening of the hotel. The launch date of the hotel should be noted along with the intended publication date for each post and a one-sentence description for each of the five (5) posts. These are for blog posts which will be be published on the hotel's website in HTML5, Google Amplified Mobile Page (AMP), and Facebook Instant Article (FIA) formats.
Hashtags: Instagram (IG) allows for up to 30 hashtags per post. Effective use of IG necessitates a revolving set of hashtags used on all official posts as well as in posts from partners and remunerated influencers. List two (2) sets of ten (10) hashtags. The first set of ten should be for those staff who are posting on behalf of the hotel through an official account, and the second set of 10 should be remunerated IG influencers. There should be three (3) hashtags that are common to both sets but seven (7) in each set that are unique. Thus, this answer should include a total of seventeen (17) hashtags.
Signature Food or Beverage: Detail one food or beverage that will be designed as a signature offering by the hotel. Describe the dish or drink, the artifacts employed in its service or presentation, and how it aligns with the overall servicescape of the hotel. Note the location(s) within the hotel where this item will be available. Include a hashtag that will be featured in the menu, which must be a hashtag that does not appear in the previous section.
Service Recovery: In the staffing section above you were asked to define a tool, a reward, and a process related to staffing and the service delivery system for the hotel. In addition to those three elements, please define a CRM process for supporting and encouraging staff excellence in service recovery. This process must reflect an enlightened perspective that understands that guests who feel comfortable reporting gaps in the service delivery and who then experience well-crafted service recovery help the hotel immeasurably: first, because this improves LTV; second, because this process helps identify service gaps and helps measure the frequency of services gaps (as managers, we cannot fix that which we are not aware of nor manage that which we cannot measure).
Name of Hotel: Water Taxi Beach Hotel – LIC, NY
Hotel Mission Statement: The Queens waterfront is a largely untapped area of commerce. The Water Taxi Beach Hotel offers stunning views of the NYC skyline while providing a casual and relaxing environment from which to explore New York City. Our key mission is function forward value — no design element can match the natural "found" beauty of the skyline:
Our Leeds Platinum-certified hotel offering is built on a foundation of natural raw hospitality and anti-design*.
Three key physical features:
Every item within the hotel was found or made within 50 miles of the hotel, with the vast majority of design elements and materials coming from within the five boroughs of New York City.
Our special arrangement with the Noguchi Foundation allows us to feature several major sculptures crafted in LIC by famous Japanese-American sculptor Isamu Noguchi. Our financial arrangement with the foundation allows them to further their educational mission.
While some elements and materials come from outside of our region, every major cloth, towel, sheet, tool, chair, bed, or piece of art was made in NYC. Bed Sheets, towels, and tablecloths (for example) were all cut, stitched, and sewn by local residents. The bulk of our vegetable protein served at the hotel, along with all flowers on display, are produced in NYC, as is all of the beer served.
Three Key Services: Three key services offered within the hotel that differentiate it from other hotel properties.
Our relationship with the LIC boathouse allows the Water Taxi Beach Hotel to offer kayaking trips and excursions along the shore of the East River (a tidal estuary) as well as long half- and full-day trips through New York City and Long Island . Trips leave directly from our dock on the river.
We are directly serviced by the East River Ferry service which connects Queens, Brooklyn, and Manhattan. New York City is an island city and our hotel is the best way to experience this unique city. No other hotel in New York is so well-equipped with waterborne transportation.
Our rooftop deck/music atrium offers stunning views of New York City, a menu of locally grown food, and a curated music program that not only reflects New York's position as Earth's Capital City but also reflects our physical proximity to the nearby Queensbridge area and its role in the birth of hip hop. Our music atrium features regular artistic performances of turntablism including regular featured performances by Grandmaster Flash who first performed at Water Taxi Beach on July 28th, 2007.
Staffing:
Staff who effectively handle service recovery are rewarded for each instance. Rewards range from cash awards, time off, pre-paid travel, and featured editorials on our blog. Staff who support service recovery when off shift are rewarded through extra earned days off (and pre-paid travel) to insure that they are allowed a healthy work-life balance.
A critical tool is a voice and text-based chat system built on the Google API platform that allows staff to query and/or respond to queries from each other, guests, or management from any location on or off the property including authenticated service recovery.
Staff are selected through a paid internship (for active students) or a paid apprenticeship program that relies heavily upon peer training and peer selection. This is a bi-annual open process that allows anyone with legal authorization to work in the U.S. to participate. Slots are available for those who lack physical proximity to New York City and can instead participate virtually. All entry-level staffing and at least 80% of all positions are hired through this process, including managerial positions.
Ethical Self Evaluation:
We attempt to run an ethical hotel that supports and welcomes all. We also understand that we may fail at that goal and that ethical practices need to evolve and adapt, as ethical treatment of staff and guests cannot be based on rigid precepts. Our approach to ethics is prescriptive and focused on what we can improve or how we have failed, rather than on what we have achieved or already mastered.
Our hotel fully meets and exceeds ADA compliance. New York Water Taxi offered the first passenger ferry boats in the U.S.A. that were ADA compliant even though that was not a legal requirement at the time of their inception. Water Taxi Beach Hotel builds on this tradition. Every room, every location, and every service can be utilized by or provided by anyone covered by the ADA. This includes kayaking for the blind, bartenders who are required to speak ASL, and a swimming complex that can facilitate multiple disabled swimmers entering or leaving the pool simultaneously. This also means we can employ blind kayak tour leaders, Deaf or hard-of-hearing bartenders, and disabled pool attendants. We are working with the American Red Cross to certify disabled lifeguards who work in the pool as first responders.
Our hiring process does not require or request any information on gender, gender identity, or age during the hiring process; applicants need only assert they are legally allowed to work in NYC. Legal status is confirmed by external consultants and attorneys who certify the employment status of applicants without passing that information to staff or managers. The hotel does not have a mandatory retirement age, and age and gender information never appears in a person's HR file. Information that is even slightly related to age, like a person being able to drive, is handled by the outside team who certify the employee has a driver's license, etc.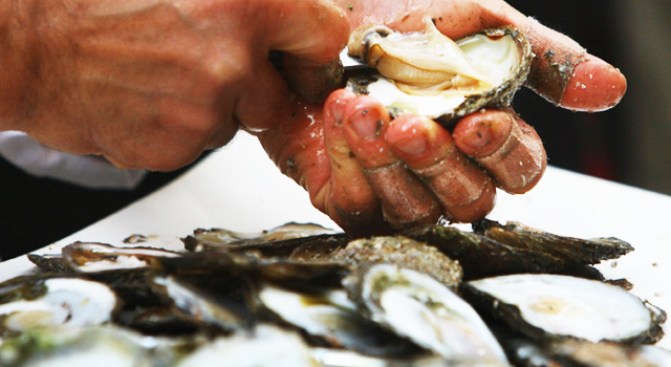 Marketing Persona:
Tracy lived in NYC just after graduating college but then moved back home to the Midwest. Tracy visits NYC two to three times a year for work and often several more times for leisure. Tracy often travels with family members or close friends and they enjoy staying at the Water Taxi Beach Hotel (WTBH) because of its relaxed environment. Tracy enjoys the WTBH anti-design philosophy. Tracy finds that too many properties, locations, and events are overly designed which are emotionally and psychically constrictive. A devotee of the French deconstructionist Jacques Derrida,  Tracy feels most modern design is constructed to pressure individuals into common emotional states like "feeling rich," 'feeling superior," "you are among the elite," etc. To the contrary, WTBH allows individuals to find comfort in their natural state in a more natural, local environment, that supports and is supported by the local community.
Marketing Editorial Calendar:
Water Taxi Beach Hotel (WTBH) opens 01 January 2018.
Post 1 -20 Dec 2017
Title: An Open Hiring Process
A blog post about the open hiring process at WTBH and inviting people to apply for the next open round which starts 16 May 2018. The post goes into detail about how the peer-lead and -run process is multi-ethnic and diverse and how managers are minimized or even eliminated from the process.
Post 2 – 27 Dec 2017
Title: #InsaneMembrane @ Opening Day at Water Taxi Beach Hotel
A blog post about the opening day at the hotel including several performances by Grandmaster Flash.  Tickets are available through a reverse Dutch auction to insure everyone pays a fair uninflated price.
Post 3 – 01 Jan 2018
Title: Fish and Veggies
A post about the locally-raised aquaponic fish and vegetables served at WTBH.
Post 4 – 08 Jan 2018
Title: Seams & Stitches
Highlights many of the local folks who sew, cut, and repair the bed sheets, towels, bathrobes, and other textiles used by the hotel.
Post 5 – 12 Jan 2018
Title: Weave In, Weave Out
Highlights Joan Katz, who teaches basket weaving to sight-impaired individuals, and how all of the baskets used in the rooms as well as the caning used in many of the chairs are designed, made, and repaired by blind individuals.
Hashtags:
Staff Tags
#WTBLIC
#LocalLodging
#LocalHotel
#LICHotel
#ASL
#ASLSpokenHere
#IsamuNoguchi
#FreeKayakParking
#BeachNoBeach
#NotARiver
Influencer Tags
#WTCLIC
#LocalLodging
#LocalHotel
#HandMadeSheets
#VeganFood
#BarSigns
#KayakTrip
#NoguchiLIC
#RoomWithView
#InsaneMembrane
Signature Food or Beverage:
#BlueTini
A seasonal drink made of freshly squeezed blueberry juice, ginger juice, and Perry's Tot Gin (made by American Distillery in Brooklyn, NY). This drink was invented in 2006 by Harry Hawk and Juan Carlos as the signature cocktail for Water Taxi Beach. It is served in hand blown glasses, each unique and oddly made by the students and staff at Brooklyn Glass. We also making a similar, sweeter drink called the #BlueJinn.
When available, the #BlueTini & #BlueJinn are served at the rooftop Insane Membrane bar as well as the hotel lobby and the dockside bar. It can also be ordered for room service. When local (NJ) blueberries are not in season, the drink is made from Concord grapes.
Service Recovery:
Staff are encouraged to engage liberally in service recovery with the understanding that the promise of a quality experience is part of the implied service contract. Any breach in that service breaks that contract and a heartfelt and sincere apology is always mandatory, along with other forms of help or compensation. Staff are allowed to spend up to $500 on any single service recovery action and use the online service tool BeachBot to report and record every instance where they have apologized to guests, the reason why, and what additional actions were taken. BeachBot replies and responds to natural language input including ASL so staff can avoid having to engage in "data entry" overload every time they try to help a guest.
Staff just speak or type naturally to BeachBot. For example: "Guest Pat waited too long for fresh towels to arrive at their room (#412); I apologized and asked if I could send two BlueTinis to Pat's room. Pat accepted the apology and the drinks but asked for one #BlueJinn and one bottle of sparkling water."
* For Hawk (the creator of Water Taxi Beach), anti-design was based on his reaction to the French Deconstruction Movement and especially the seminal work Noise:  The Political Economy of Music by Jacques Attali. From the view of Attali, music is the design of noise, and there is a political construct to music that informs our behavior. Likewise, Hawk believed traditional design is a constraint on our behavior and freedom — that in a modern, overly designed environment, we are stressed and constrained by design.  Water Taxi Beach was designed to destress the citizens of New York through anti-design. Found and manufactured elements form a fractured, minimal space enabling individuals to connect to the water, earth, sky, and skyline. This allows individuals to feel what they wish to feel, free from the heavy-handed influence and prescribed order of design.