According to one examination of "The Yellow Wall-Paper" and its publication history, the story did remain in print in between its reprint in 1920 and its feminist re-discovery in the 1970s: in horror-story collections. In what ways do you see "The Yellow Wall-Paper" as a horror story? Include specific references to the text to support your claims.
"I really have discovered something at last. Through watching so much at night, when it changes so, I have finally found out. The front pattern DOES move–and no wonder! The woman behind shakes it! Sometimes I think there are a great many women, behind, and sometimes only one, and she crawls around fast, and her crawling shakes it all over" (Gilman, pg. 9-10).
Now, this quote, visually, is very creepy. Taking place the time in the story, night, and what is going on like seeing numerous women then only one behind a wallpaper that is moving is skin crawling. Speaking of crawling, the women behind the wallpaper crawls, she doesn't walk. Thinking of this reminds me of the movie "The Ring", for those who may not have a clue of what I am talking about here's a visual.
"Then in the very bright spots she keeps still, and in the very shady spots she just takes hold of the bars and shakes them hard. And she is all the time trying to climb through. But nobody could climb through that pattern–it strangles so; I think that is why it has so many heads" (Gilman, pg. 10).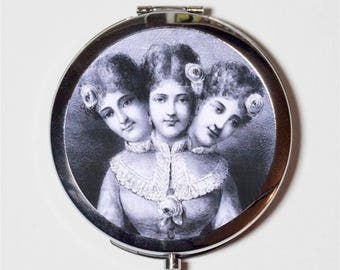 This also adds to the visually disturbing view because not only does the women trapped in the wallpaper crawl but also has many heads. Now, it is unclear if the narrator is referring to the amount of head as the numerous women behind the bars or how many heads that one women behind the bars has. But, this leaves the reader to be open to imagination and depending on where that imagination leads the reader can be classified as horrifying or normal. But when I try to see how this story is viewed as a horror story then a women with many heads crawling is what comes to mind. That's the way I see this story as a horror story.
At first reading, I did not perceive this to be creepy at all, just very creative writing, somewhat like poetry. But, being that when this story was rediscovered, 1970's, the first thought that came to my mind about why it would be classified as a horror story is that not only is this story creative in a way that isn't regularly thought of but, it would probably be looked at as if the narrator has a mental problem that, at the time, could not be explained very well or medically treated properly and is taking the reader into the mind of someone who is 'not normal'. So when people do not fully understand where something is coming from or just simply don't understand they tend to label it and shy away from it. That's the first thought that came to mind when I thought of why it can be seen as a horror story.