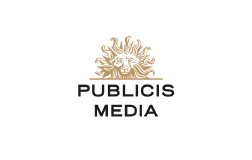 Here at Publicis Media's Cultural Quotient, we help brands (and agencies) decode the complexity of converting to a culture first inclusive marketer, by enabling our clients to create genuine cultural connections that propel business growth.
We link the c.o.d.e of culture to science in a modern, data-centric way, driving inclusionary marketing strategies and offering unparalleled knowledge across culturally grounded communities.
Job Description
Position Overview:
This media internship offers you the opportunity to work directly on initiatives that drive our client's business. You will be working in a cross-functional role, collaborating with our various media agencies and media practices. You will learn and apply basic media principles with IRL work experience. This is a 13-week, 20-hour paid internship that will start at the beginning of the 2021 fall/winter semester. This role has the potential to be remote.
Qualifications
Minimum Qualifications/Requirements:
Full-time rising junior, senior or graduating senior, currently enrolled in an undergraduate program at an accredited 4-year College or University
Interested in learning about inclusive marketing & advertising
Ability to commit to minimum of 20 hours a week for the duration of the program
Strong organizational skills
Able to successfully manage tasks and project deadlines on a weekly basis
Self-starter and self-motivated to learn new skills
Proactively seek ways to add value to the team by offering time/talent/skills on ad-hoc projects
Proficiency in Microsoft Office, Teams, and Zoom, with the ability to quickly learn new software/tools
Legally authorized to work in the U.S.